The Youth Club Local Lottery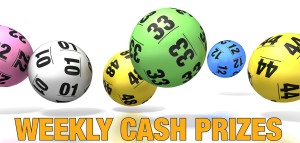 Thank you to all who have purchased a Lottery Ticket your support is greatly appreciated. If you would like to know more about joining the Local Lottery please see below or call Jane on 01993812438 or Ann on 01993811823. 
Winning numbers are published in the Woodstock and Bladon Newspaper
FOR YOUR CHANCE TO WIN UP TO £200 EVERY WEEK JOIN OUR NEW LOCAL LOTTERY – We hope to sell 500 Lottery tickets and 50% of the total prize money will be paid out in prizes. If we sell all 500 tickets the prizes will be as follows: 1st prize £200, 2nd prize £30, 3rd prize £20.  In the event of there being less than 500 participants, prizes shall be awarded as a percentage based on the actual number of tickets sold at the time of the draw: 1st prize 80%, 2nd prize 12%, 3rd prize 8%.
For more details of the prizes if we sell fewer tickets click here Woodstock Local Lottery prize percentagev1
The winning tickets will be drawn at the Youth Centre each Tuesday evening.  For the full rules click here YC Lottery Rules v1. Tickets cost £1 a week but are available to buy in blocks of £13 for 13 weeks, £26 for 26 weeks or £52 for the year
HOW TO GET YOUR TICKET
1. Call Jane on 01993 812438  or Ann  on 01993 811823
2. email info@woodstockyouthclub.info
3. You can also send a cheque (for £13, £26 or £52) along with your name and address on the reverse. Make the cheque payable to Woodstock Local Lottery – Youth Club and send it to Woodstock Youth Centre, Recreation Road, Woodstock, OX20 1NY All profits raised will go towards the new youth club building.
We were supported by a grant from Cottsway Housing Association to get the lottery up and running. A BIG thank you to them.