Our grateful thanks go to all groups and individuals that have donated to our fund your generosity is greatly appreciated.  Thank You 
Woodstock Youth Club New Building – Plea Fund 
Many of you have taken great interest in our new building project for the Youth Club the last hurdle always seems the hardest to get over. We are now at the stage that our planning permission will run out mid-September and we have to start using the Community Facilities Grant we received just before last Christmas by November of this year. We are manically trying to raise more funding as our old building is struggling and has now sprung a leak through the roof so believing it will not withstand another winter have taken the decision to press ahead with our new building.
The demolishing cost has pressed the budget coming in as £15,000 and the cost of the Nordic Building has risen making our goal further away.
Club membership numbers are rising all the time, showing the enjoyment our young people get out of their club, it would be very sad not to be able to carry on this wonderful facility.
Our Club is run solely by volunteers who are dedicated to keeping a Youth Club in Woodstock for many generations to come. We can only do this with your help and would be pleased to hear from anyone who may have any fund raising ideas and would like to be involved.
HOW YOU CAN HELP?
LOAN REQUEST
If you find you can spare £500-£1000 or more as an interest free loan over a period of say 5 years we would be more than grateful. Please make Cheques payable to: Woodstock Youth Club New Building Fund. Contact details are at the bottom of the page if you would like to know more.
WHY DON'T YOU JOIN OUR LOCAL LOTTERY for a chance to win CASH PRIZES
We run a weekly local lottery that to date has raised £10,000 for our project. If you would like to join, please contact Ann: 01993 811823 or Jane: 07787 870253
Woodstock Local Lottery Weekly Draw
Tickets are sold in blocks of:-
13 wks = £13   26 wks = £26   52 weeks = £52
Please make cheques payable to: WOODSTOCK YOUTH CLUB (Local Lottery) – (Click here for more information) –  All profits raised will go towards the new youth club building.
ANY DONATIONS WOULD BE GRATEFULLY RECEIVED
Please make cheques payable to:
Woodstock Youth Centre Recreation Rd Woodstock Oxford OX20 1NY
Contact Details-
Ann: 01993 811823 or Jane: 07787 870253
Celebrations as funds for new youth centre approved – we are celebrating after councillors agreed to award us a £50,000 grant so we can build a new purpose-built home – click here for more information.
Our Plans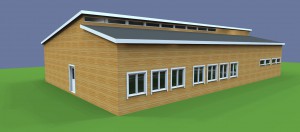 Woodstock Youth Club have exciting plans for a new youth centre to serve Woodstock and the surrounding area. As you can imagine, this is a massive undertaking for a small youth club, and we are very appreciative of all the support we have received so far. We do need lots more though in order to bring this dream into reality.
Thanks to everybody who has supported us.
Previous YC fundraising events include:
Ben's sponsored 83 mile Marathon Walk for Woodstock Youth Club From Sunday 28th August 2016 for 6 days Ben Richardson walked the Oxford Canal towpath from Oxford to Coventry to celebrate his 50th birthday and to raise funds for Woodstock Youth Club and his local church St Mary Magdalene Woodstock. Thank you Ben for the fantastic achievement.
Cycling to Paris –  Friend of Woodstock Youth Club, David Popham is cycling to Paris, and raising funds for our new building as he goes. Thanks very much David.  If you would like to support him and us, please follow this link www.justgiving.com/David-Popham
Freemasons Charity Giving Evening Nov 6, Woodstock Rotary Club Blenheim Run Oct 20, Woodstock Carnival June 22, Town Hall Fun Day May 18, Country and Western Dance May 10, Blenheim 7k Fun Run 28 April. For the year 2012 we have also been one of the Woodstock Town Mayor, Brain Yoxall's, named charities.